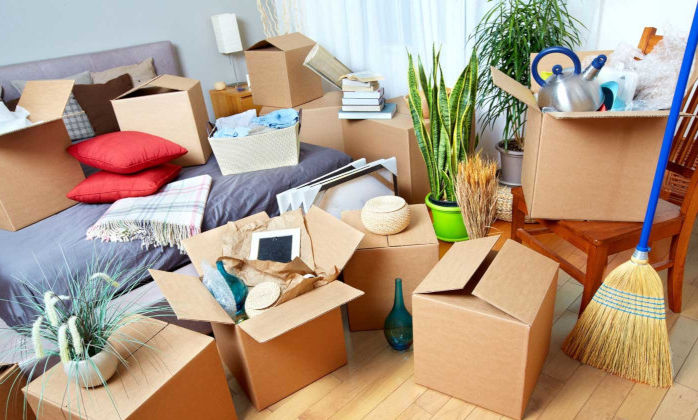 1. Plan Ahead
The key to a successful move is to plan ahead. Start by creating a moving checklist that includes all the tasks you need to complete before, during, and after the move. This will help you stay organized and ensure that nothing is forgotten.
2. Declutter
Moving home is an excellent opportunity to declutter your belongings and get rid of anything you no longer need or use. Start by going through each room and sorting your items into three categories: keep, donate, and throw away. This will not only make your move easier but also help you start fresh in your new home.
3. Hire a Moving Company
Consider hiring a reputable moving company to help you with the move. A professional moving company will have the necessary experience, tools, and equipment to ensure that your belongings are packed and transported safely and efficiently.
4. Pack Smartly
When packing your belongings, it's important to do so smartly. Start by packing your least-used items first and working your way towards the most-used items. Label each box clearly with the contents and the room it belongs to. This will make unpacking easier and more organized.
5. Notify Utilities and Services
Don't forget to notify your utilities and services of your move. This includes your electricity, water, phone, internet, and any other services you use regularly. This will ensure that you don't miss any bills or incur any unnecessary charges.
6. Take Care of Yourself
Moving can be stressful and overwhelming, so it's essential to take care of yourself throughout the process. Make sure to get enough rest, eat healthy meals, and take breaks when needed. This will help you stay energized and focused on the task at hand.
7. Enjoy Your New Home
Finally, once you have moved into your new home, take some time to enjoy it. Unpack your belongings at a comfortable pace and make your new space feel like home. Don't forget to explore your new neighborhood and all it has to offer.
In conclusion, moving home can be a daunting task, but with careful planning and organization, it can also be an exciting and rewarding experience. By following these tips and tricks, you can ensure a smooth and stress-free move and start enjoying your new home in no time.