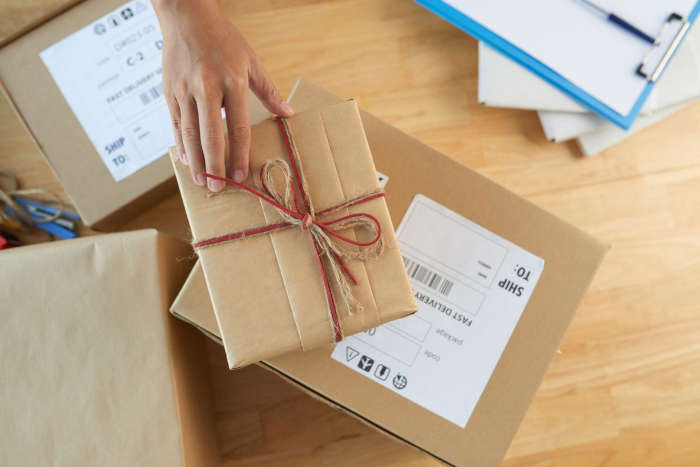 Road parcel transportation involves the shipment of packages or parcels via road transport. This can be done through various modes of transport, including trucks, vans, or even motorcycles, depending on the size and urgency of the shipment. The parcels are typically picked up from the sender's location and transported to the recipient's location, with multiple stops and transfers possible along the way.
One of the key benefits of road parcel transportation is its accessibility. With a wide range of transport providers and services available, businesses and individuals can easily transport their goods to almost any location, including remote areas that may not be accessible by other means of transport. Additionally, road transportation allows for a high degree of flexibility in terms of pickup and delivery times, making it a popular choice for time-sensitive deliveries.
When using road parcel transportation, it's important to consider several factors to ensure a smooth and successful delivery. First and foremost, the parcel should be properly packaged and labeled. This includes using sturdy packaging materials and labeling the parcel with the sender's and recipient's names, addresses, and contact information. It's also important to include any necessary documentation, such as invoices or customs forms, if the parcel is being shipped internationally.
Another important consideration is the choice of transportation provider. There are numerous providers available, ranging from large logistics companies to smaller, local operators. When choosing a provider, it's important to consider factors such as cost, reliability, and the provider's track record for timely delivery and customer service.
Finally, it's important to plan ahead and allow for enough time for the parcel to be delivered. While road parcel transportation is generally reliable, unforeseen events such as traffic or weather conditions can cause delays. By allowing for some extra time, you can ensure that your parcel arrives at its destination on time.
In conclusion, road parcel transportation is a crucial part of logistics and plays a significant role in the delivery of goods. It provides accessibility and flexibility, making it a popular choice for businesses and individuals alike. When using this service, it's important to properly package and label the parcel, choose a reliable transportation provider, and allow for enough time for the delivery. By taking these considerations into account, you can ensure a successful and smooth delivery of your parcel.