Do you need vehicle parts road transportation?
With Shiplia, you can transport your items safely and at a very reasonable price; This includes transporting furniture, appliances, goods, moving and packages... to and from almost anywhere in Morocco, Including the cities of Casablanca, Sale, Tangier, Fez, Marrakech, Safi, Meknes, Oujda, Rabat, Temara, Agadir, Kenitra, Tetouan, Laayoune, Mohammedia, El Jadida, Khouribga, Beni Mellal, Khemisset, Nador, Berkane
---
Add a quotes request and save up to 60% on transportation!
Vehicle Parts Road Transportation
Road transportation plays a vital role in the movement of goods from one place to another. The transportation industry has evolved over the years, and now it is possible to transport goods of any kind, shape, or size. One such type of cargo that is frequently transported is vehicle parts. This includes everything from engines and transmissions to small parts like spark plugs and oil filters. Here are some key points to keep in mind when transporting vehicle parts on the road: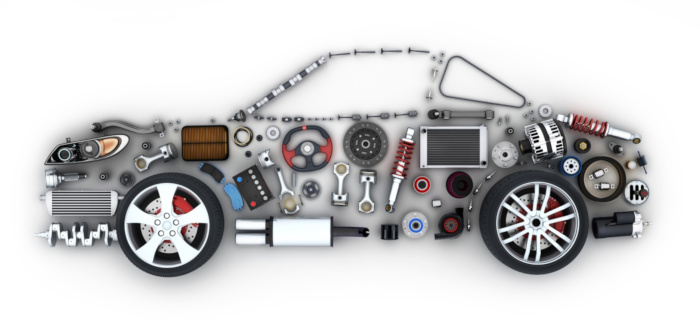 1. Packaging
It is crucial to ensure that the parts are securely packaged before transportation. The packaging should be sturdy enough to protect the parts from any damage during transportation. Fragile parts like windshields, mirrors, and lights need to be packed carefully to prevent any breakage.
2. Loading
Loading the parts onto the vehicle requires careful planning and execution. The parts need to be loaded in such a way that they do not move during transportation. Proper securing straps or braces should be used to hold the parts in place.
3. Vehicle size
The size of the vehicle used for transportation depends on the size and quantity of the parts. Smaller parts can be transported in a regular-sized van, while larger parts like engines may require a larger truck.
4. Route planning
Proper planning of the transportation route is crucial to ensure that the vehicle parts reach their destination on time and in good condition. The route should be planned in a way that avoids any bumpy or uneven roads that could damage the parts.
5. Regulations
It is important to ensure that all regulations are followed during transportation. This includes weight limits, driver rest periods, and safety regulations.
6. Tracking
The transportation of vehicle parts should be tracked at all times to ensure that they reach their destination safely and on time. GPS tracking systems can be used to monitor the movement of the vehicle and the parts.
In conclusion, transportation of vehicle parts requires careful planning and execution. Proper packaging, loading, and route planning can ensure that the parts reach their destination in good condition. By following regulations and using GPS tracking systems, the transportation process can be made more efficient and secure.